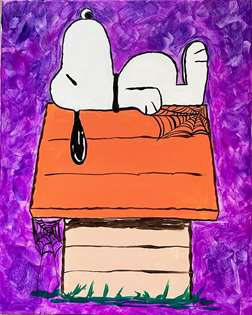 Snoopy Halloween
GULP! There goes the last of our Halloween candy… Join the worldwide legends, Snoopy and the Peanuts gang, and come paint the perfect Halloween painting! All Ages Welcome, 10+ Recommended. Snoopy can be completed for children ages 10+ but will require some assistance for proportion and sketching.
Find events near me
Snoopy Halloween Events Near You
There are currently no classes offered in your location.
All Snoopy Halloween Locations