In 2016, we were once again able to partner with St. Jude Children's Research Hospital during Childhood Cancer Awareness month for our national Painting It Forward event. With the help of our customers in local communities across the country, Pinot's Palette turned a fun night out into roughly $24,000 towards childhood cancer research. Along with our national painting night, our franchisee partners continue to support St. Jude and other local charities throughout the year to uphold our core value of commitment to community. Diane Barney, our franchise partner is Sanderlin, TN, presented the 2016 check to St. Jude at their headquarters in Memphis, TN. Since Diane's studio is so close to the headquarters, she regularly schedules special events for the children at St. Jude to take a break from treatments and have some fun and paint with her artists.

"We were proud to support St. Jude Children's Research Hospital during childhood cancer awareness month in September. We participated in the #ShowYourGold campaign and raised more than $34,000 though local community events and through the help of our customers who made their night out count in our studios. Our franchisee partner Kristie Bauer presented a check to St. Jude at their headquarters in Memphis, Tenn."

"In our first nationwide fundraising event, we raised $20,000 in one evening to help support the National Breast Cancer Foundation. Pinot's Palette co-founder and CEO Craig Ceccanti (front left) presented the NBCF founder Janelle Hail with a hand-painted check as franchisee partners and staff join."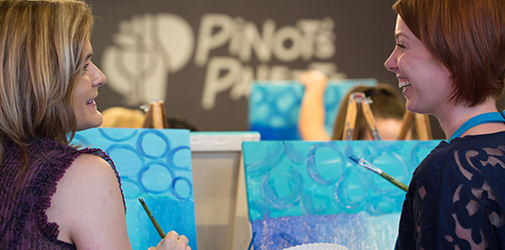 Partner With Us
We're proud to partner with amazing non-profit organizations and local charities that help our communities. Whether we're hosting an event at our location or donating items to help your organization grow, we can work together. Learn how to become a part of Painting it Forward by contacting a studio near you.
Painting It Forward for Hurricane Harvey Relief
Texas is special to us. Our franchise system is made up of 135+ passionate studio owners and hundreds more amazing artists across the U.S. and Ontario. But our very first studio was (and still is) in the Montrose neighborhood in the middle of Houston, Texas. Now we have 10 paint and sip studios throughout Houston and its surrounding cities, and our home offices are headquartered there. Most of our Houston team members spent last week dealing with Hurricane Harvey and the destruction it left behind. We're incredibly grateful that all our team members and their families are safe! While our Houston teams were dealing with ominous storms, destructive floodwaters, electricity lo...
Read More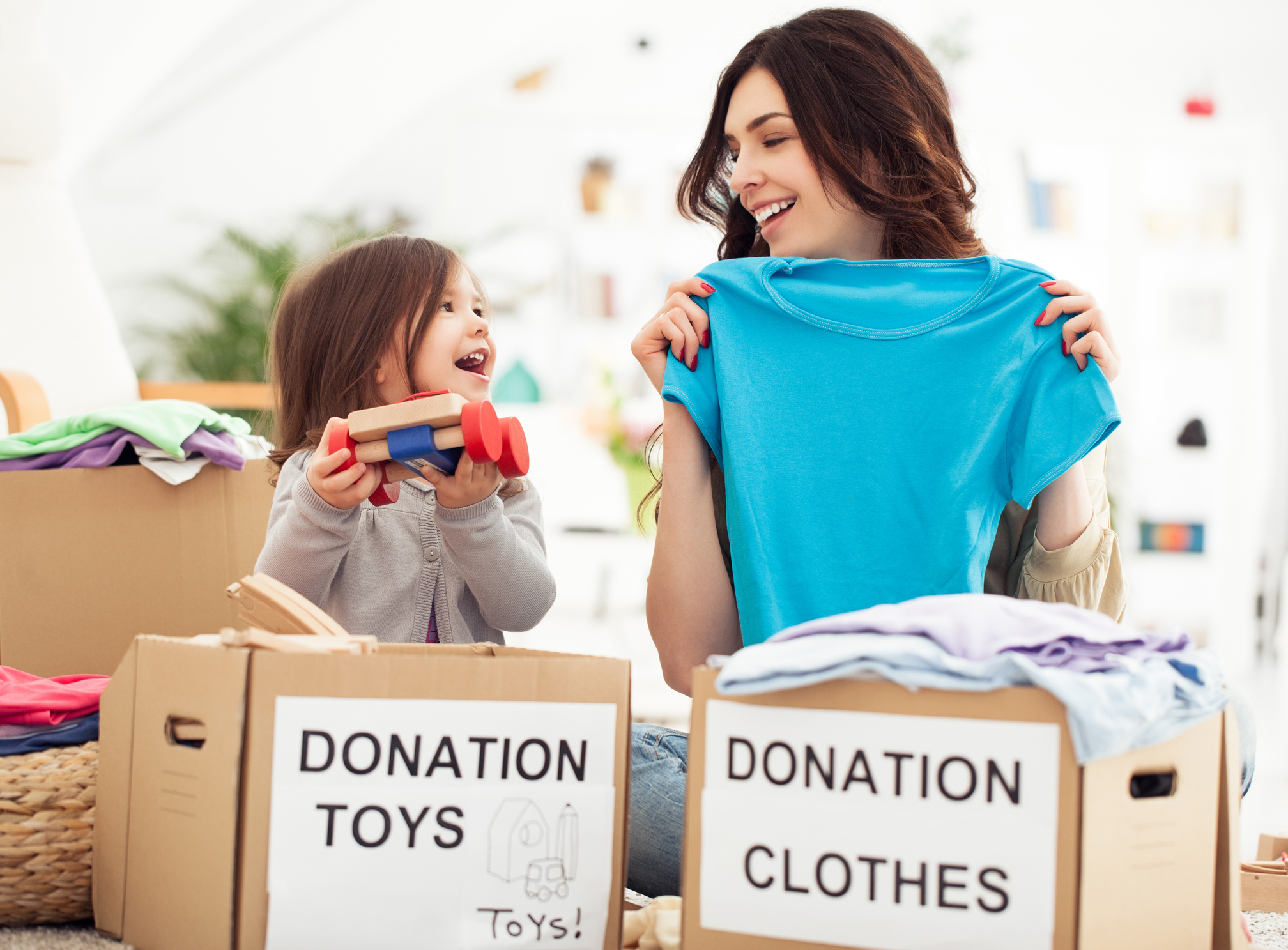 Resolve to Give in 2017
Happy end of January, all! Did you lose those 10 or so pounds you wanted to lose? Get the garage cleaned out finally? Nail down that budget to save more? Whether you believe in making them or not, New Year's resolutions are usually made with the purpose of making us healthier, happier, wiser, and all-around better people. At Pinot's Palette, we believe the best self-betterment comes from helping others. Like Ralph Waldo Emerson put it, "The purpose of life is not to be happy. It is to be useful, to be honorable, to be compassionate, to have it make some difference that you have lived and lived well." This year, we'd like to help you help others, and we came up with a list of easy and fun ways to do it. 1. Host a 'Painting It Forward' Party at Pinot's Palette Pinot's Palette is proud to partner wi...
Read More