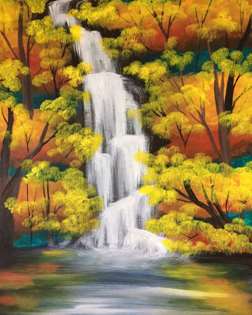 Serenity Falls
Escape to the falls as the leaves begin to change. You can hear the rushing water, see the falls glow, and almost taste the ripe apples. Add a piece of serenity to your wall.
Find events near me
Serenity Falls Events Near You
There are currently no classes offered in your location.
All Serenity Falls Locations