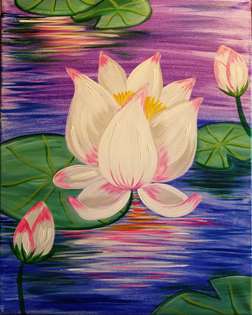 White Lotus
Nothing is more spiritual than the lotus—it experiences rebirth every single day. With its roots based in mud, it submerges every night into murky river water, and miraculously re-blooms the next morning without residue on its petals. The lotus is full of beautiful possibilities.
Find events near me
White Lotus Events Near You
There are currently no classes offered in your location.
All White Lotus Locations
There are currently no classes scheduled for this painting.