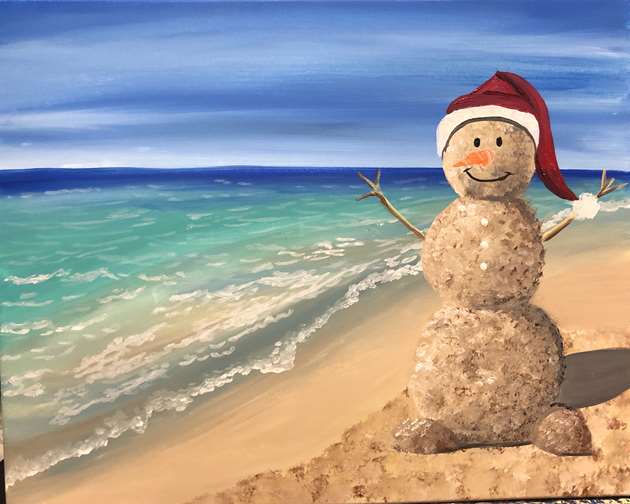 Christmas Sandman
The "Sandman" is a unique painting to do during the holidays for those who are beach lovers or who are traveling to the beach for the Christmas season. It is a perfect for all, but especially for those who live on the east and west coast because as we all know not everyone has the typical "White Christmas".
Find events near me
Christmas Sandman Events Near You
There are currently no classes offered in your location.
All Christmas Sandman Locations
There are currently no classes scheduled for this painting.