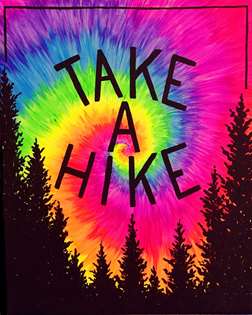 Take A Hike
Take a Hike in tye dye! Let your creativity soar above the trees as you create a colorful masterpiece. Any room will brighten, especially under black light, with the addition of this psychedelic scenery.
Find events near me
Take A Hike Events Near You
There are currently no classes offered in your location.
All Take A Hike Locations