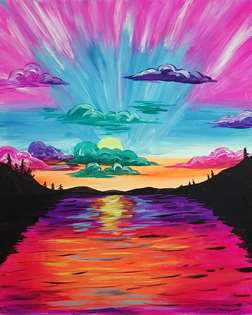 Kaleidoscopic Sunset
Any landscape is gorgeous but add a little neon to the mix and this fun painting makes for a perfect night out with friends. Brighten up your life with this fun and easy to paint image!
Find events near me
Kaleidoscopic Sunset Events Near You
There are currently no classes offered in your location.
All Kaleidoscopic Sunset Locations