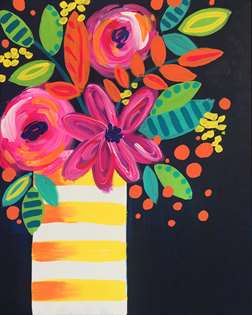 Playful Posies
Playful Posies will add charm & vibrancy to any wall, and a smile to any face. Not only is this painting so fun to create, it also offers the opportunity to get creative with your colors.
Find events near me
Playful Posies Events Near You
There are currently no classes offered in your location.
All Playful Posies Locations