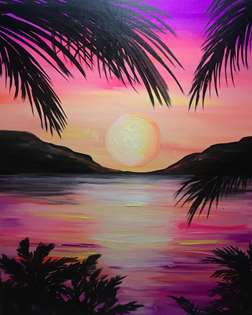 Maui Nights
The Hawaiian island of Maui is a dream paradise destination. This painting gives you the "Aloha" vibe and sunset view with a blend of pinks, purples and oranges framed by tropical foliage.
Find events near me
Maui Nights Events Near You
There are currently no classes offered in your location.
All Maui Nights Locations