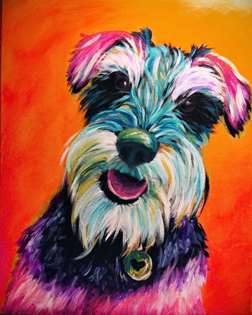 Psychedelic Project Pet
Your pet has lots of personality, so why shouldn't his portrait? This is the perfect chance to show off how fun your fur baby is on the inside by painting him in bold, psychedelic colors!
Find events near me
Psychedelic Project Pet Events Near You
There are currently no classes offered in your location.
All Psychedelic Project Pet Locations