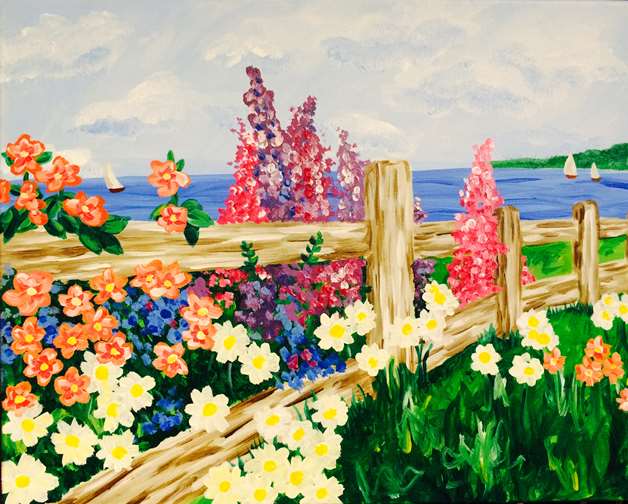 Where the Heart Is
Home is where the heart is, they say. This painting gives out a warm feeling of love and peacefulness among the flowers and the quiet bay in the background. Each time you pass by, the perspective makes it seem life like and lets you look out into the painting as if it were a window!
Find events near me
Where the Heart Is Events Near You
There are currently no classes offered in your location.
All Where the Heart Is Locations
There are currently no classes scheduled for this painting.