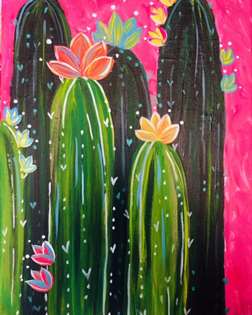 Prickle Me Pink
These vibrant cacti will brighten up any room with their vivid, playful colors! Get creative and customize the shape, size, colors and even textures of these fun cacti and their flowers! This painting is perfect for welcoming spring and summertime, and will fill your heart with prickly joy.
Find events near me
Prickle Me Pink Events Near You
There are currently no classes offered in your location.
All Prickle Me Pink Locations