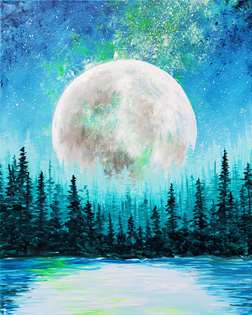 Moon Over the Pines
Join us in the the studio to paint this full moon over the pines. Customize your cosmos color from bright green to bright purple or pink, or any other color in the universe!
Find events near me
Moon Over the Pines Events Near You
There are currently no classes offered in your location.
All Moon Over the Pines Locations