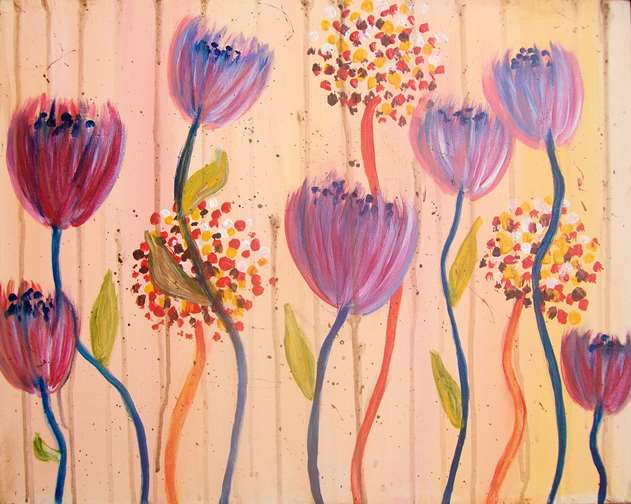 Vintage Flowers
Coco Chanel tell us, "Fashion fades, only style remains the same." This painting is for those who adore a vintage style and have a knack for individual, amazing flair. The free form stems and graduated color palette ensure your painting will be as unique as your finger print. Soft background colors make the bold flowers pop off the canvas while the dimpled poms introduce a whimsical element.
Find events near me
Vintage Flowers Events Near You
There are currently no classes offered in your location.
All Vintage Flowers Locations
There are currently no classes scheduled for this painting.