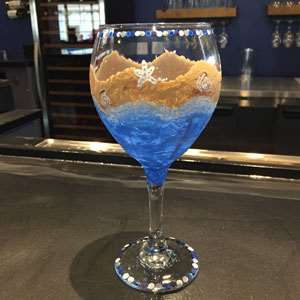 Beach Glass
Is there really anything better then nice long walks on the beach...sandy toes and salty kisses and finding those rare little beach treasures? Bring home your own little beach treasure, no matter the season. Take your favorite bottle of wine paired with this Beach Glass, close your eyes, take a sip and you will be taken to your own paradise.
Find events near me
Beach Glass Events Near You
There are currently no classes offered in your location.
All Beach Glass Locations