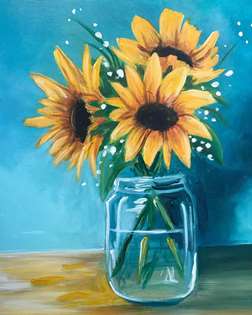 Sunflowers in a Glass
Sunflowers are the perfect way to brighten up anyone's home! Paint these sunny sunflowers with us for your home or as a gift to bring some cheer to someone special.
Find events near me
Sunflowers in a Glass Events Near You
There are currently no classes offered in your location.
All Sunflowers in a Glass Locations