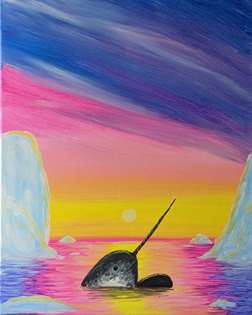 Narwhals at Sunset
Despite being known as the unicorns of the sea, did you know that the narwhal's "horn" is actually a tooth? Paint this beautiful pair of narwhals as they swim away into the sunset!
Find events near me
Narwhals at Sunset Events Near You
There are currently no classes offered in your location.
All Narwhals at Sunset Locations