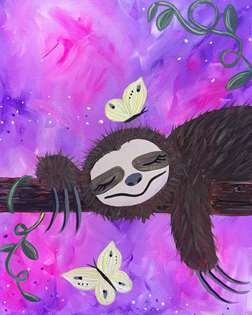 Sleepy Sloth
Who can't relate to this sleepy sloth? Naps are my favorite and to have butterflies lull me to sleep - yes please! Sign me up to be a sloth...after I paint this cute memento.
Find events near me
Sleepy Sloth Events Near You
There are currently no classes offered in your location.
All Sleepy Sloth Locations