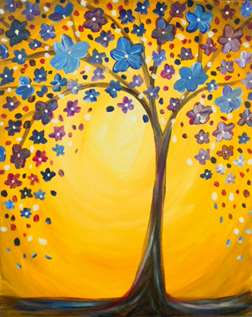 Indigo Spring
This colorful and inspiring tree is full of the beautiful blue and violet blooms of Spring! Easy enough for kids to paint and interesting enough for adults, this masterpiece is perfect for a day of family fun!
Find events near me
Indigo Spring Events Near You
There are currently no classes offered in your location.
All Indigo Spring Locations