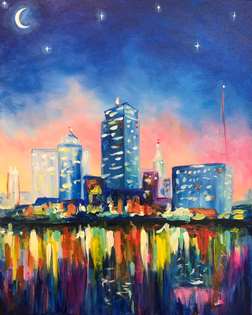 City Reflections
There's something awe inspiring about the city skyline and the bright lights dazzling in the distance. All of the people and the energy makes you want to go out on the town. Make this city scape customized to your home city!
Find events near me
City Reflections Events Near You
There are currently no classes offered in your location.
All City Reflections Locations