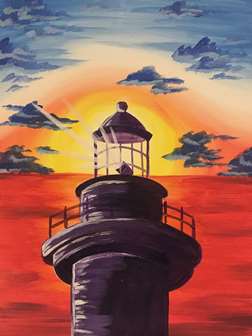 Guide Me Home
Look into the beautiful sunset and in the distance, along the horizon you will find a beacon to help guide you home every time. Inspired by the Fire Island Lighthouse, this amazing coastal painting will calm your soul with each passing glance.
Find events near me
Guide Me Home Events Near You
There are currently no classes offered in your location.
All Guide Me Home Locations