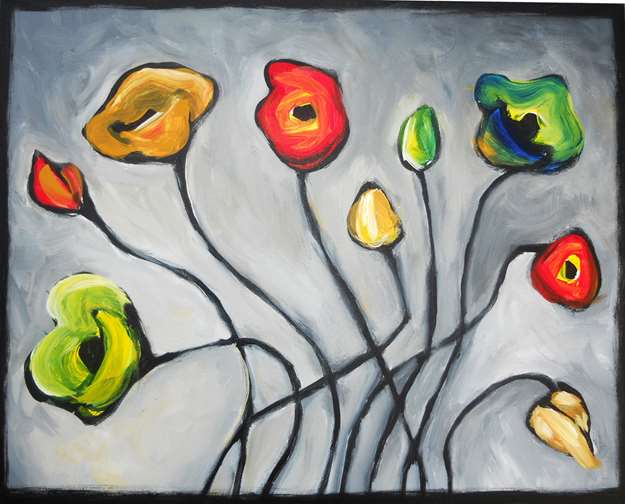 Very Poppy
The grey background in this painting makes the colorful Poppies "pop" off the page! The single brushstrokes of color create an easy way to build dimension into the painting with an overlapping and layering technique. The colors can be easily changed to match any room, so go ahead and be your own Color Splash design star.
Find events near me
Very Poppy Events Near You
There are currently no classes offered in your location.
All Very Poppy Locations
There are currently no classes scheduled for this painting.