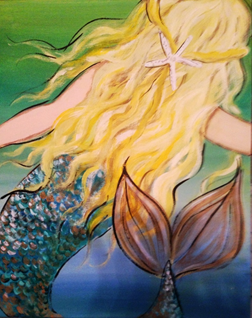 Starfish Dreams Mermaid
Mermaids are beautiful, mystical and supposedly mythical sea dwellers, but this one looks breathtakingly real. We've added a little sparkle to our mermaid's hair and fin. Customize the hair color and background to fit your personality and home decor.
Find events near me
Starfish Dreams Mermaid Events Near You
There are currently no classes offered in your location.
All Starfish Dreams Mermaid Locations
There are currently no classes scheduled for this painting.