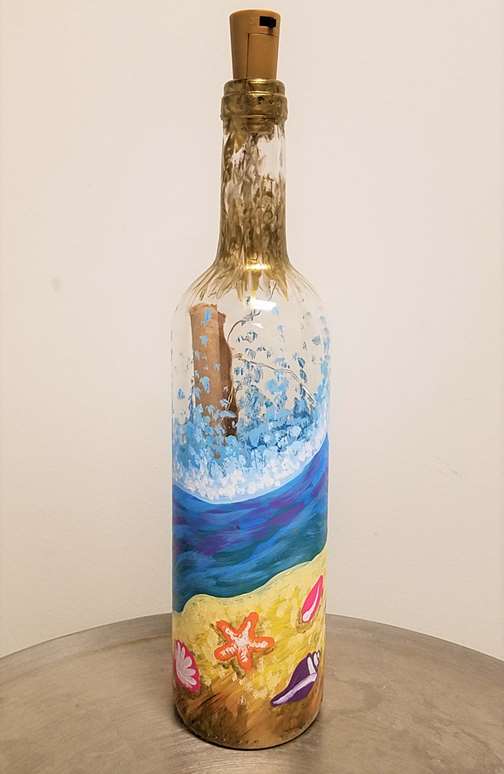 A Message in a Bottle
Typically these bottled notes are set adrift in the high seas with tales of friendships, romance, and reunions that never could have happened any other way. Create your own secret message and place it in your hand painted bottle for all to enjoy! Lights are included for a beautiful glow.
Find events near me
A Message in a Bottle Events Near You
There are currently no classes offered in your location.
All A Message in a Bottle Locations