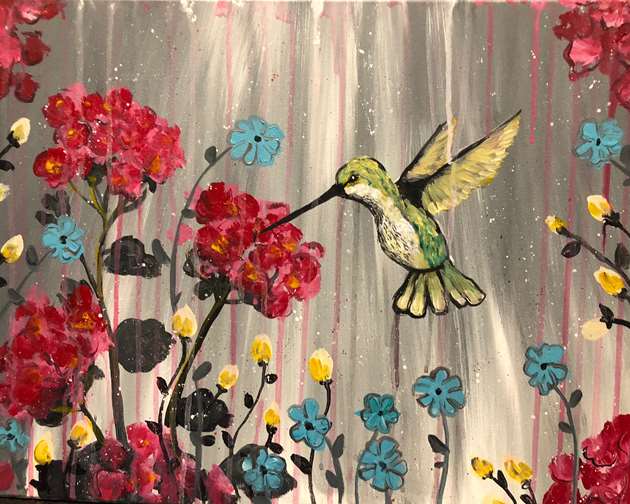 Hummingbird Heartbeat
April showers bring May flowers, and the hummingbirds start their feasts! Customize the flowers colors, add a hint of color to the background, or customize the color of the bird for a perfect match to your home decor!
Find events near me
Hummingbird Heartbeat Events Near You
There are currently no classes offered in your location.
All Hummingbird Heartbeat Locations