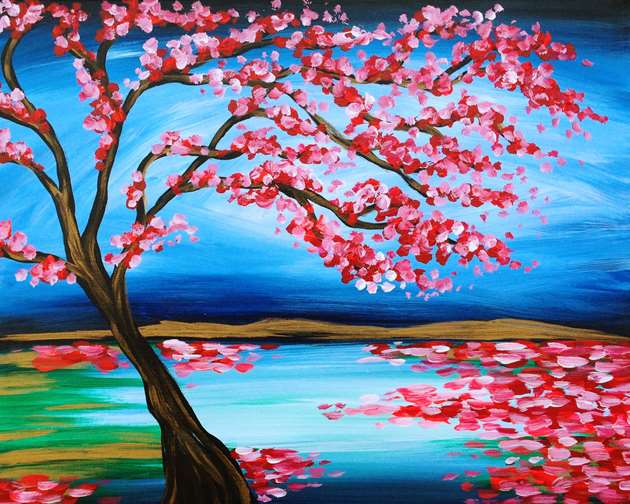 Zen Blossoms
Find your zen by painting this colorful and peaceful scene with a bright, blossoming cherry blossom tree. After a glass of wine and a few brush strokes, you'll feel like you've been whisked away to a spa vacation!
Find events near me
Zen Blossoms Events Near You
There are currently no classes offered in your location.
All Zen Blossoms Locations