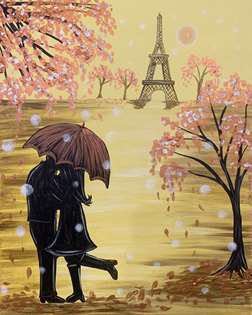 Falling for Paris
The dreamy romantic feel of Paris is something that always inspires a kiss in any season but the mystery of the umbrella adds to the elegance of this painting and the metallic paint makes it so shiny too! Love hanging this one somewhere in the home it catches the light!
Find events near me
Falling for Paris Events Near You
There are currently no classes offered in your location.
All Falling for Paris Locations