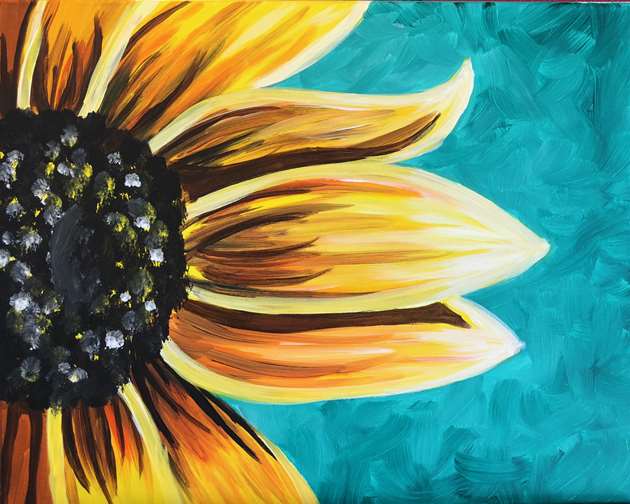 Sunny Side Up
This painting is a beautiful and bright close up of a sunflower. It has the contrasting of warm and cool colors that attracts the eye and will look good hanging as a decorative piece in someones home all year around, especially in spring.
Find events near me
Sunny Side Up Events Near You
There are currently no classes offered in your location.
All Sunny Side Up Locations