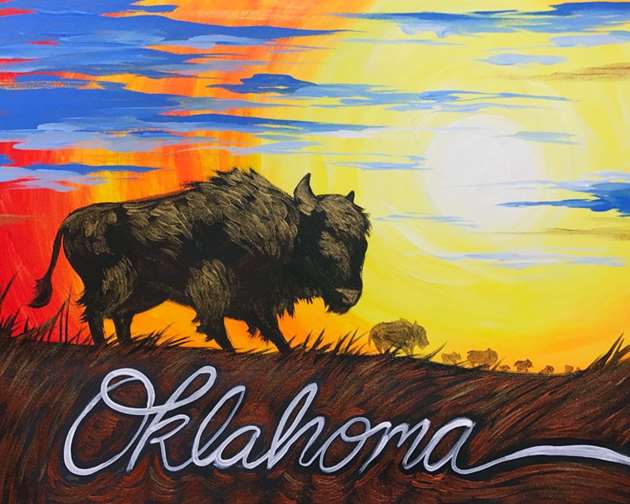 Where the Buffalo Roam
Designated as the official Oklahoma state animal in 1972, the buffalo remains an inseparable part of American history. Join us for this fun, vibrant painting that pays tribute to an incredible wild animal and the spirit of Oklahoma.
Find events near me
Where the Buffalo Roam Events Near You
There are currently no classes offered in your location.
All Where the Buffalo Roam Locations
There are currently no classes scheduled for this painting.