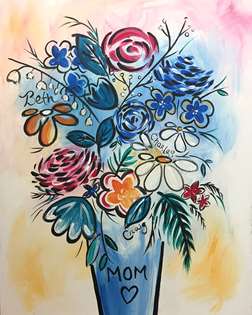 Family Bouquet
A perennial favorite, flower bouquets are one of the best gifts you can give your mother on Mother's day. This year though, her bouquet will last a lifetime. Personalize it with family names and paint in some of her favorite flowers. She will sure be proud of your lovely creation!
Find events near me
Family Bouquet Events Near You
There are currently no classes offered in your location.
All Family Bouquet Locations
There are currently no classes scheduled for this painting.