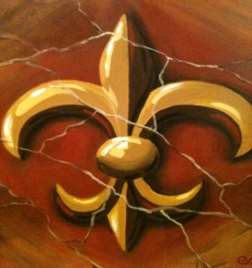 Trompe l'oeil
In French, fleur-de-lis literally means "lily flower". It may come as no surprise that an emblem found all over the state of Louisiana has its roots in a flower from French culture, stemming from the French colonization of the Americas, namely present day Louisiana.
Find events near me
Trompe l'oeil Events Near You
There are currently no classes offered in your location.
All Trompe l'oeil Locations
There are currently no classes scheduled for this painting.