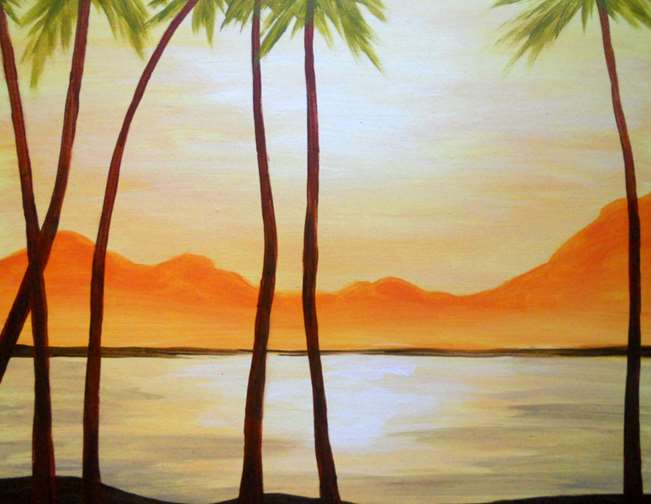 Palms of Paradise
There is something so simple and calming about sitting under trees looking out over the water. Not to mention it truly gives the feel the feel of summertime. Just imagine yourself in this tropical paradise sipping a cool Mai Tai and enjoying the warm summer sun.
Find events near me
Palms of Paradise Events Near You
There are currently no classes offered in your location.
All Palms of Paradise Locations
There are currently no classes scheduled for this painting.