Crafts with Corks
Believe it or not, Christmas and other gift-giving holidays are just four months away! While that may seem unfathomable at the moment given the seemingly constant heat wave we've experienced for the past months, the calendar does not lie. If you're like me, you have at least a dozen corks in a drawer (don't ask, don't tell) even though the last arts and crafts project you did was that thing was something with leaves and crayons in the 4th grade. Maybe THIS is the year that you get your Martha Stewart on, plan ahead and dazzle friends and family with your boutique-worthy, handmade gifts. Or, maybe you need to collect some more corks – lots more corks – before you can even consider such creativity. Either way, it's a win-win!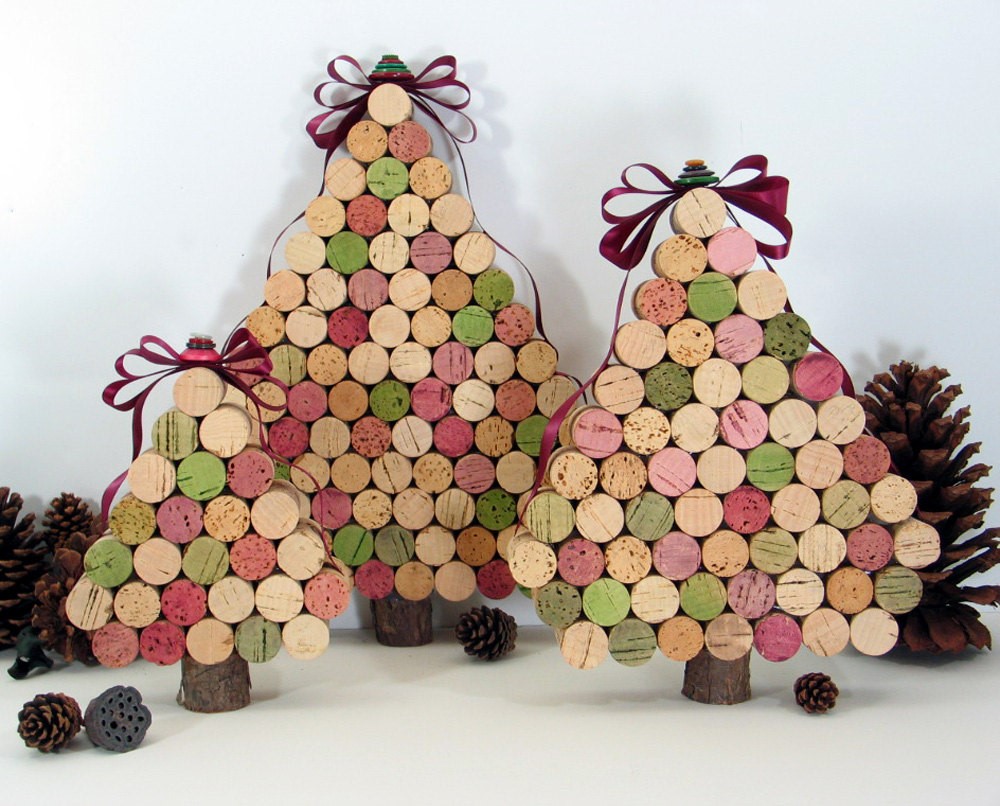 A quick perusal of Instagram confirms that a niche population with a lot of time and industrial strength glue guns have given this cork thing serious consideration. In the spirit of the holidays, there are cork Christmas trees, cork candy canes, cork wreaths, cork ornaments, cork reindeer…you get the picture. For our non-denominational and non-Christian friends there are plenty of other options: cork bulletin boards, cork dart boards, cork vases, cork candle holders, cork key holders, cork magnets and even cork pants! Who knew?! Some projects use only a few corks, others requires dozens. There's something for every skill level!
Lest you think that going to the trouble of drinking a whole bottle of wine just to get the cork is wasteful, fear not! Another Instagram page has an equal number of wine bottle projects, suitable for both seasonal and year-round display. Fair warning: some of this stuff is pretty impressive and looks like it might require a higher level of expertise than required for the cork projects. Based on this increased level of difficulty it would also seem prudent to plan on creating the crafts on a day separate from the day that the bottle is actually consumed.
You can do it! There's a cork/wine project maven in you waiting to spread her creative wings and conquer the wonderful world of DIY crafts! The countdown is on! Let's do the math: 16 weeks = 16 bottles/corks; or 32 bottles/corks...plus a few extra on birthdays and holidays, maybe a few more on weekends or when company comes over? It doesn't matter - whatever you end up with, you'll do great!! Don't forget to send us pictures!!
#PinotsPaletteTysons
#HomeDecor
#SaveTheCork
#WineMakesArt
Enter your contact info and request details below, and we will contact you with details about your private party!