Hanging Art on the Wall: What You Need to Know
If your approach to hanging art in your home is to "just eyeball it," this blog is for you.
Nothing fancy here. All you'll need is a tape measure, a wall and some art. These wall art tips will make a big difference in your home decor. Your rooms will look bigger and more polished, and your art will be displayed for the best possible effect.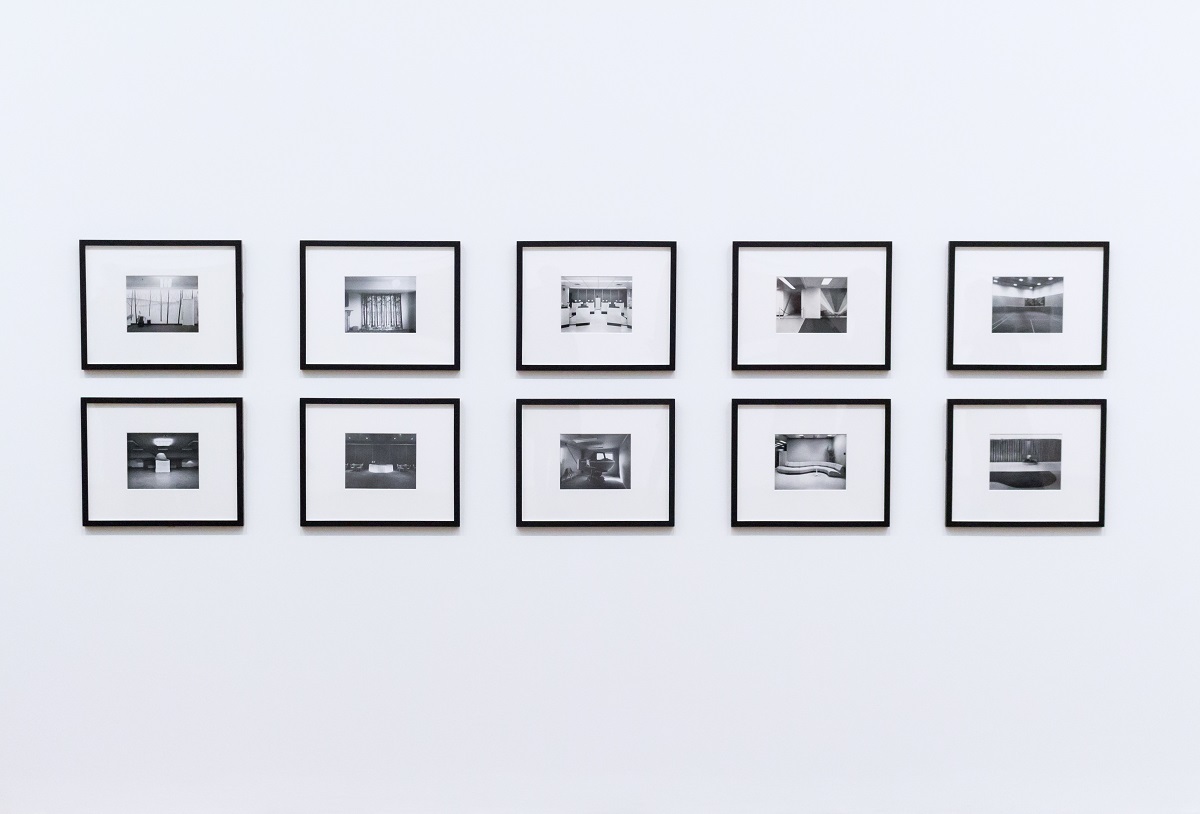 CONSIDER THE SPACE
Match the shape of the art you're hanging to the shape of the wall. So, if you have a wide wall, display a landscape-orientation (wider than it is tall) painting on it. If you're working with a skinny wall, choose something portrait-oriented.
Rule of thumb for standard-height ceilings: Place your piece so that the center is about 57" from the floor. If that doesn't look right or if you have a non-standard ceiling, visually divide the wall into four equal, horizontal sections from floor to ceiling. Hang your artwork in the second section from the ceiling.
Hanging a piece above a sofa? The piece should be 1/2 to 2/3 the width of the sofa. If the piece is too small for your sofa, you can group it with other items to visually fill the right amount of space. And the bottom of the frame should be about eight inches from the top of the sofa.
CONSIDER THE VIEWER
The general rule of thumb goes: Hang art at eye level. But whose eye? If you're particularly short or tall – adjust the level of your wall art accordingly.
Small children at home? They'll be tempted to play with wall art if it's within their reach. Use Velcro command strips to secure the corners of the frame to the wall so it won't fall off or hang crooked because of little grabby hands.
BIG ART FOR BIG WALLS
A common mistake is choosing a too-small painting for a large wall. A big, empty space will overwhelm a small piece and look odd. Save your bigger walls for large canvases. Display the smaller ones in smaller rooms or cozy nooks.
When in doubt about what size artwork to hang, err on the side of too big. If you absolutely love a medium-sized piece but need something large, choose a few smaller items to above or next to it to create a modified gallery wall. Or, opt for a wider frame to add size to a piece that's not quite big enough.
WHEN YOU DON'T HAVE BIG ART
If you have a large space and want to display something smaller, create a gallery wall by grouping several pieces that work well together. Treat the whole grouping as one piece and follow the same guidelines for height and orientation that you would if you were hanging one large piece.
Gallery displays work best if you have either several small items of various sizes and shapes, or a few larger ones in the same size and shape, which you can arrange like a film strip.
There are lots of ways to design a great gallery wall. Here are even more tips:
https://www....-gallery-wall
YOU DO YOU
These guidelines will help you decorate like a pro, but the unspoken rule of home décor is: Do what you love. It's your space, so if breaking a few design rules makes it feel more like home – then break away.
Now the only question is, where are you going to hang your NEXT masterpiece?
Share Make some art for your home! Find a paint and sip event near your house.