What to Do with Unwanted Paintings, pt. II
Any casual art collector, paint and sip aficionado or home décor enthusiast can tell you that there's not enough wall space in the world for all the art they wish they could keep. When it comes to painting canvases, we know the heartbreak that comes with having to throw them out. So, we've come up with a few heartbreak-free ways to reduce, reuse, recycle, upcycle and repurpose old paintings.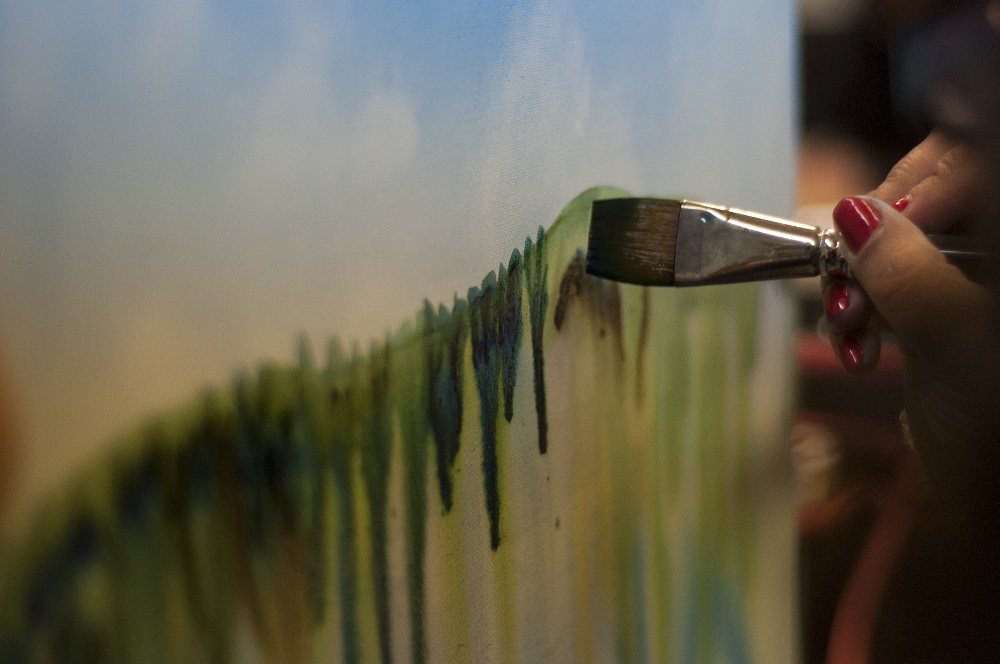 1. GIFT IT
If it's one of the paintings you're particularly proud of, share the wealth! Your friends and family will be touched to receive such a personal gift.
Not one of your finer pieces? That's OK too. A less-masterful painting makes for a hilarious white elephant gift. The worse it turned out, the better, in this instance. Save the ones where you had a few too many glasses of pinot while painting and enter it into your next office gift exchange. You can even embellish it to make it really crazy, like Phoebe Buffay's 3-D art.
2. EVOLVING ARTWORK
If you love all the paintings you've created and can't bear to part with them, display them on a rotating basis! This works especially well with seasonal pieces. The cherry blossom piece that looks great in the spring can give way to a beach scene, autumn leaves, and snowman in due time. Bag up the out-of-season canvases and stow them in a closet, in a crawlspace or under a bed until their time to shine comes back around.
You get the idea. Keep your home decor fresh and give all your paintings the attention they deserve with an ever-changing gallery wall.
3. TAKE IT TO WORK
What better way to brighten up your work space than with a custom piece of art? If you love a painting but it doesn't fit your home décor or there's simply no good place to hang it, bring it to work and give your office or cubicle a personal touch – and a great conversation-starter.
4. SEND IT TO SCHOOL
Before getting rid of them, offer your unwanted paintings to a local elementary school or community center! Teachers go to great length and great expense to dress up their classrooms. Chances are, there's a teacher in your life who would be happy to have your unwanted paintings to liven up their classroom. The school library might also need a splash of color.
If the paint on the canvases isn't too textured, a local arts program might even appreciate a stack of high-quality canvases that can be painted white and re-used for children's art lessons.
5. GET CRAFTY WITH OLD CANVASES
An old painting is a great beginning for a lot of craft projects!
• Paint over the original painting.
• Cut the canvas up and use it to make colorful ribbons and bows.
• Use it as a practice canvas for your artistically-inclined kid.
• Cut the painting out of the wooden backing and sew it into a quilt, or affix it on a special tote or gift box.
With a little creativity, there's no shortage of things you can do with paintings you no longer have room to display. The best part about unburdening yourself of extra canvases? Now you've got room for brand new art!