5 Things to Do with Unwanted Paintings
If you're an avid painter, you know the struggle of arranging and rearranging everything on your walls to make room for new, better stuff. Or maybe you have a stack of half-finished projects you never quite got around to finishing. Whatever you do, don't throw those canvases out! Recycled, upcycled and repurposed paintings make amazing décor, whether it's in your home or someone else's. Before you throw away perfectly good canvases, try out these options: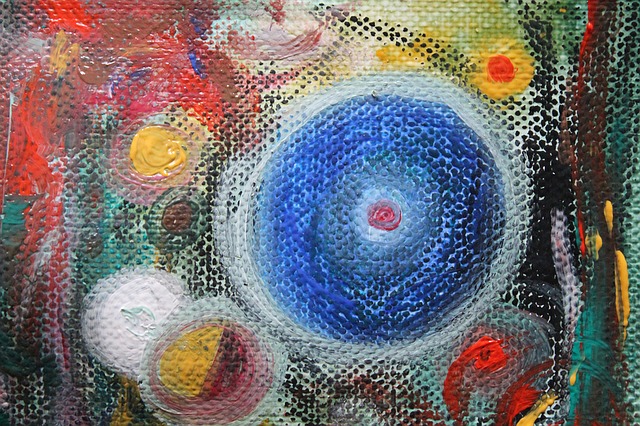 1. COMPLETELY PAINT OVER THEM
The most obvious option is to give that canvas new life. In order to take a canvas back to square one, most people simply put a few light layers of white acrylic paint over the canvas. Of course, this changes the tone and texture of the canvas, which isn't a bad thing – just be prepared for a chalky feel and mini roadblocks where your brush doesn't glide across the canvas like it did the first time. An adventure!
2. GIVE THEM A MODERN UPDATE
This is one of the easiest and most fun ways to keep an old painting from going to waste. Turn an unwanted or unfinished painting into contemporary décor by painting an unexpected pattern over it. The simplest way to do this is to add thick stripes to the canvas. Use a ruler and painter's tape to mark your stripes – horizontal, criss-cross, diagonal, it doesn't matter – and use a bold, metallic or neon color to update the painting with a modern look that's more about color than it is about style.
If you're more ambitious and are looking to cover up a mistake or an empty patch, use a whole new style to paint something abstract over the offending area of the painting. If you've only got one style, invite a friend to do the job instead.
3. GIVE THEM A FUNNY UPDATE
This is most fun with traditional-looking pictures. Get crafty with a glue stick or Mod Podge, and get some unicorns, zombies or baby porcupines into your waterfall, flower field or cobblestone road. The result is a real conversation-starter!
4. SELL THEM
"But my artwork's not good enough to sell." That's what you're thinking, isn't it? You're not selling the painting; you're selling the canvas (bonus points if it comes with a frame). Large-scale and high-quality canvases don't come cheap, and deserve a second chance. At your next yard sale, sell each one for a few bucks apiece. A young budding artist or college student will be grateful for the find!
5. DONATE THEM
If the quality of your unwanted paintings is really good, you may be able to offer them to local women's shelters, ministries or child care organizations. If those organizations don't have use for artwork, give your old paintings away to a Goodwill or Purple Heart before chucking them. A cheerful wall makes a big difference in any home, and you never know who will fall in love with the pieces you're trying to get rid of.
EVERY PAINTING DESERVES A HOME
Having too much art on your hands is really never a bad thing. The next time you find yourself pulling a painting off your wall or out of your closet, think about how it can keep on giving in new ways.