LARGEST Chunky Knit Blanket
Hi Everyone - My name is Bridgette! I started going to Pinot's Palette, Glenview, in the spring of 2018. Actually, it was about the same time Merrill and Kaily bought the business. I fell in love with the people and painting. This year they started making chunky blankets and I was doubly excited. I've seen them on Pinterest and really wanted to try making one, but wanted some live instruction since I've never knitted a day in my life.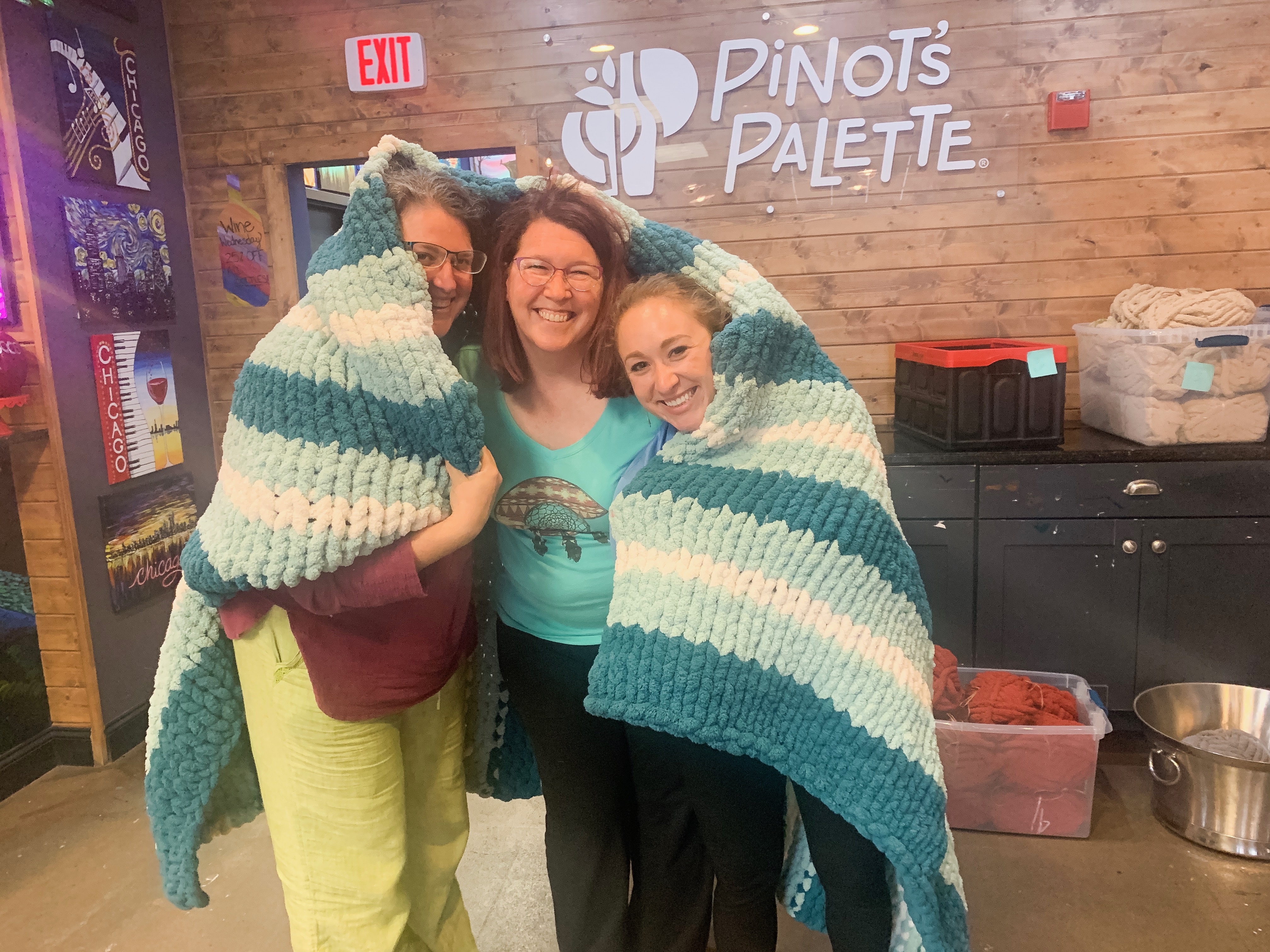 I started my blanket in class and couldn't wait to finish it…but I wanted it big enough to fit a full-size bed. I purchased more skeins of chunky yarn and headed home with my partially complete blanket. I spent a couple of hours at home working on the blanket, laid it on my bed and decided I needed more yarn. So, I headed back to the Pinot's Palette Glenview to get a few more skeins of yarn. Since this was my first time making a chunky blanket and I was making it with a tighter weave than we are taught, I was terrible at judging how many skeins of yarn I needed. I think I went back to Pinot's Palette three times to get additional yarn. I ended up using 17 skeins of yarn before it was completely finished, and I was in love with it. Not only did I love it, so did my 18-year-old son. I ended up having to make him one as well! The blanket is so soft and warm, I can't wait to cuddle up under it this winter. Thank you Pinot's Palette Glenview!
~Thank you Bridgette, for the constant love & support and for contributing to our blogs!~