Painting Techniques to Give Old Furniture a New Look
Painting Techniques to Give Old Furniture a New Look
Every DIY-er knows paint has the power to transform almost anything. Adding a fresh, bright coat of paint is a guaranteed way to give any piece of furniture a whole new look. Whether you're re-painting a thrift store find, or a piece of furniture you've had in your home for years, there are limitless makeover possibilities.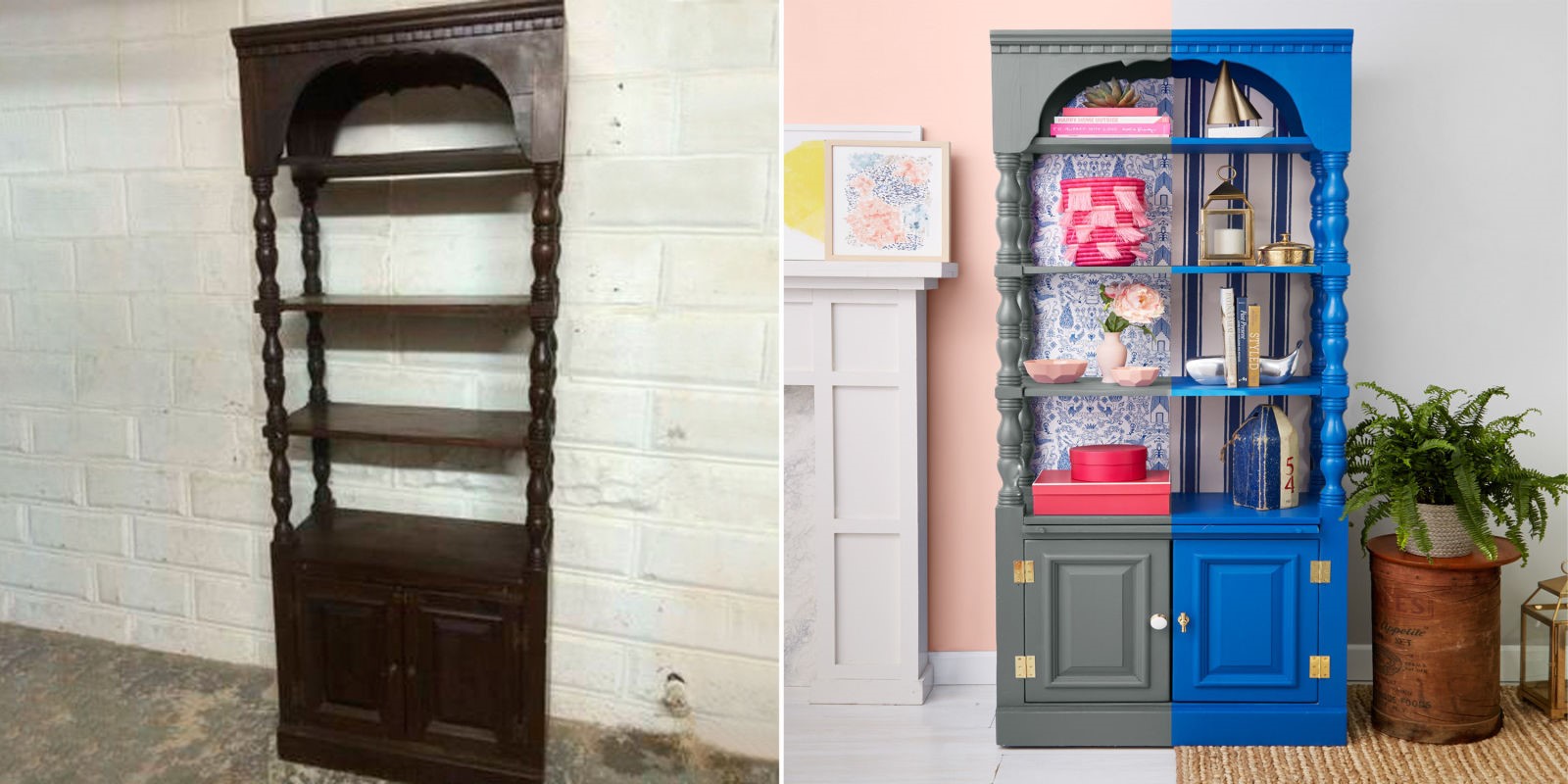 Chalk paint
Chalk paint is a type of paint typically used to paint furniture. It is very popular for furniture painting because it requires little no no preparation, such as sanding or priming, and adheres to just about any surface. Additionally, compared to other types of paint, chalk paint is said to have a low odor, making it easier to use this paint indoors. Naturally, chalk paint has a matte, chalky finish, but you can add gloss to sealing with furniture wax to give a satin to semi gloss finish. Annie Sloan chalk paint comes in a variety of vibrant colors. Chalk paint is one of the easiest, and low maintenance ways to refinish furniture.
Stencil Spray Paint
Spray painting furniture is a tried and true painting technique that has been used for decades, and spray paint is also relatively inexpensive. For many, the fumes associated with spray painting large pieces of furniture make spray painting a hazardous technique, so if you still want to give your furniture a new look without emptying 3-4 cans of spray paint, we'd recommend purchasing a unique stencil, and using just a ½ can of spray paint to paint a design on a piece of furniture. Stencil designs look great on coffee tables, side tables, or even on the front of dressers.
Crackle painting
This is a technique used to give painted surfaces an aged look. Crackle paint creates various sized cracks in a top coat of paint to let the base coat show through. If you're into vintage decor, you might want to look into crackle painting your furniture. There are many tutorials online for a achieving the perfect shabby chic crackle painted look. Crackle paint can be purchased at most craft and hardware stores.
One person's trash, can truly be a crafty person's treasure. Never underestimate the power of a little paint if you've found a unique piece that just needs to be refreshed. If you want to re-decorate your space, but don't want to invest money in new furniture we'd recommend repainting it. We can assure you, a new can of paint will be a lot less expensive than buying a new dresser, or dining room table. Feel free to share your DIY tips with us on Facebook!
Enter your contact info and request details below, and we will contact you with details about your private party!