What's New for 2019
Custom Wood Signs Coming to Pinot's Lake St. Louis in 2019!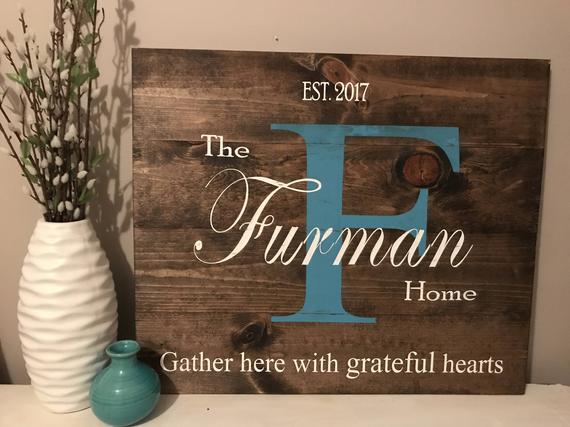 We are excited to announce that we will be offering wood sign classes beginning in late winter. Our hands-on classes will let you create your own custom decor that looks professionally made! Whether you choose an inspirational quote, custom monogram, or silly saying, our signs will give your home or office a taste of your personality.
You can choose workshops that feature solid wood pallets, wood planks, round wood signs, pillow covers, canvas totes, trays and more! After registering, send us your custom information (if applicable), and we will take care of the rest! When you arrive, our instructor will walk you through the steps to create a one-of-a-kind project. We have all of the paints, stains, stencils and tools you will need to complete a project that you take home with you at the end of class!
No experience is needed to create these beautiful, rustic signs. We provide your custom stencil so there is no need to worry about lettering or drawing. Just choose a stain or paint for your background, apply the stick-on vinyl stencil, and fill in your design with your choice of paint colors. Want a distressed look? Just do a little sanding at the end. With our guidance, your finished project will look like you ordered it from a catalog.
Wood signs make perfect gifts too- either create one for someone you love or purchase them a gift certificate to come enjoy making their own!
Keep your eye on our calendar so you can be the first to register for our new wood sign classes! Love our traditional painting classes? No worries! We will still have plenty of those on our calendar too!