The Perfect Accent Piece for Your Home
Are you wishing you could just update your home decor a bit? Looking for that perfect accent piece to just freshen things up a bit? Need a splash of color? Maybe you just need some new inspiration on a bare wall.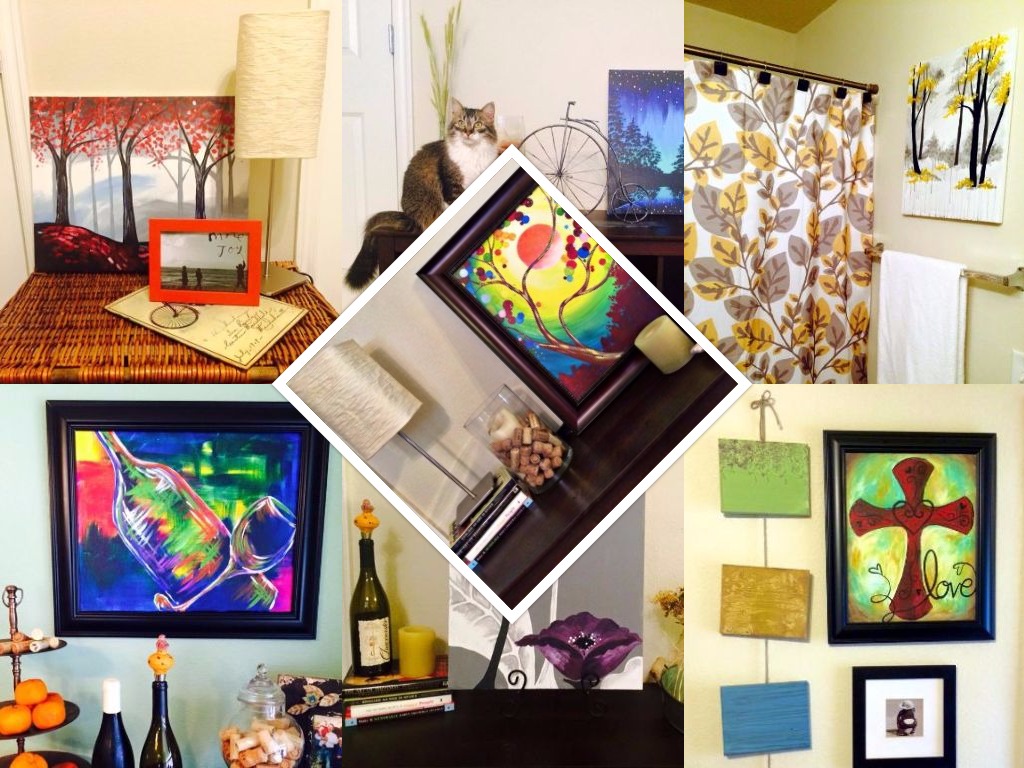 When you've owned your own home for a while, it is easy to get tired of its interior. Although you have selected the drapes, rugs, and color schemes yourself, seeing the same pieces every day can grow weary. It is often difficult to find inspiration in a home that has fallen into this state of lassitude. Your home has fallen victim to time, and is losing the energy it once possessed. Now, I am not suggesting a total remodel of your home, simply to rejuvenate its interior, but it might be time to invest in an accent piece.
Accent pieces are perfect for those looking to add vibrancy to their home while conserving time and space. However, there is no need to go out and purchase an expensive piece that could end up lacking the personal flavor that your home so desperately craves. The perfect piece to make a statement is a painting by an artist that knows your individual tastes the best: YOU!
Pinot's Palette offers an extensive collection of paintings that could fit into any room's theme. The freedom to be creative and bold, while incorporating any original touches that you wish can be held between your fingertips. The best part of creating your own accent piece is that a painting will stand out among any traditional wall hangings, and breathe new life into any lackluster space.
So, grab a few friends and join us for a relaxed, fun evening creating the perfect new addition to your home.
Enter your contact info and request details below, and we will contact you with details about your private party!