Seasonal Paintings
A toast to our colorful lives. Cheers to full glasses and fulfilling experiences.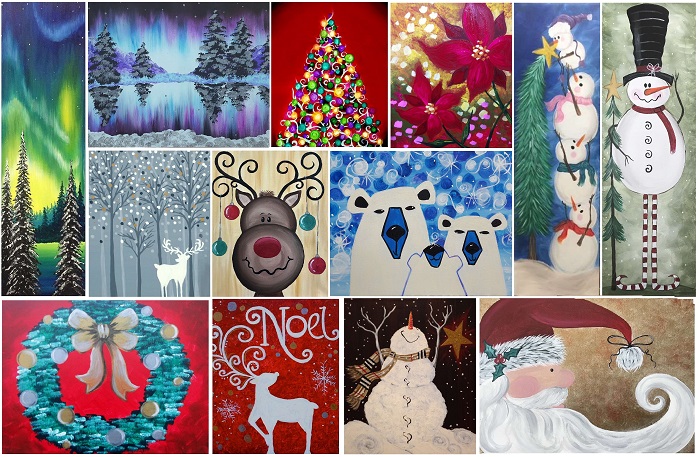 Spend some time with family, Friends, Children and Coworkers, creating one of a kind hand made by you decorations you can display.
Build a memory while creating seasonal De-core you will display each year.
Each is unique and can be adapted to fit the color schemes of your home.
Connect to our calendar:
https://www....ter-paintings