What Snacks Should I Bring to A Paint and Sip Party?
Paint and sip parties at Pinot's Palette is a perfect place for unleashing your inner creativity without having to invest in brushes or paints, while also enjoying a delicious glass of wine during the process. All you need to do to participate in a paint and sip event is to give Pinot's Palette a call to schedule, pick up a bottle of of your favorite adult beverage, and prepare a plate of snacks. We provide a fun relaxed atmosphere lead by local, friendly artists.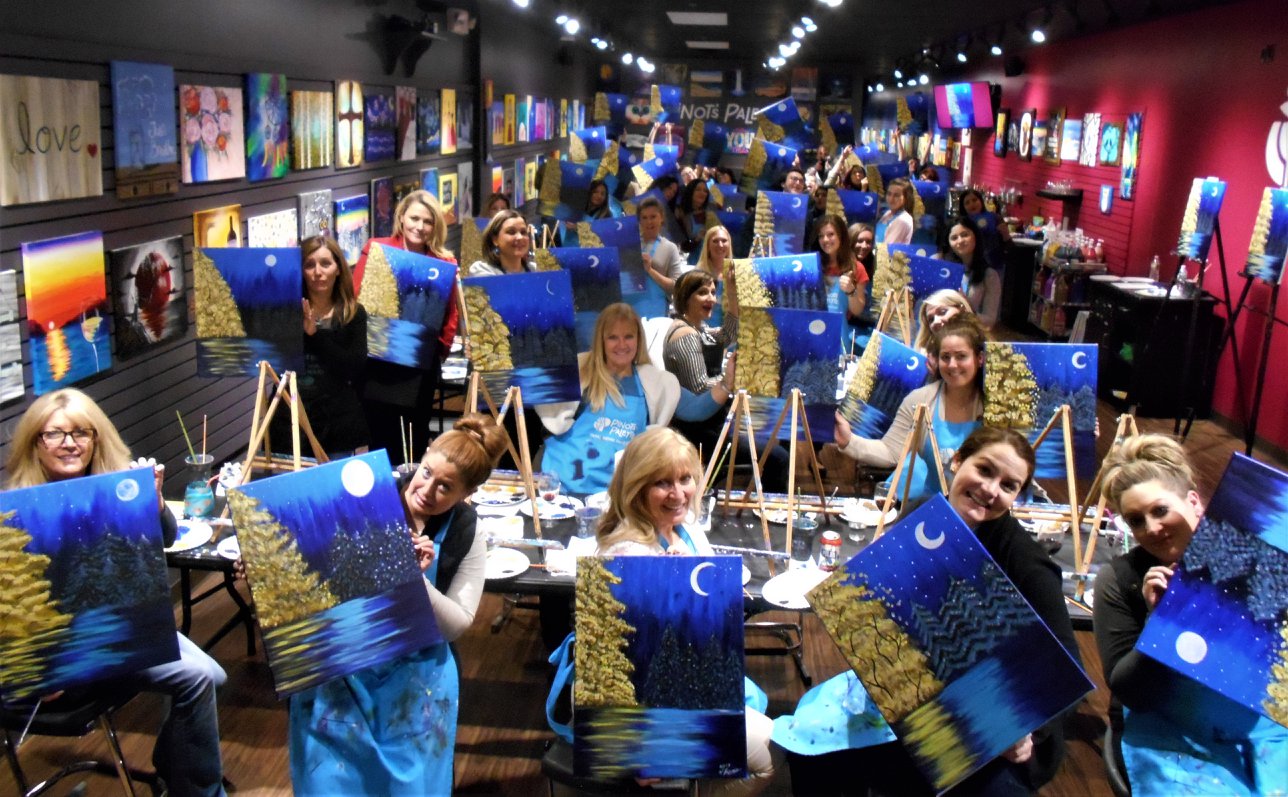 Need some ideas on the perfect snacks?
- Bite-sized sandwiches – just pick a fresh baguette, cut it into slices, spread some cream cheese on the top, then add a slice of tomato or lettuce, a few slices of salami or ham and top it all with some mustard or mayo.
- Spinach and cheese dip – steam some baby spinach, then chop it up, combine it with some ricotta, sour cream, salt, pepper and your favorite spices and serve the dip with some salt crackers.
- Hummus and tortilla – blend a few cups of canned chickpeas, some tahini, a large onion, salt, pepper and some of your favorite herbs to make a paste and grab some tortillas at the supermarket nearby.
- Tiny brownies – everybody loves brownies, they are chocolaty, rich, decadent and very easy to make. Add a few handfuls of your favorite variety of chopped nuts and dried fruits to make your tiny brownies even more delightful.
Share things to do in Clifton NJ to reconnect with friends | fun paint and sip art classes in Wayne NJ