Best Places for a Bachelorette Party
When you picture a bachelorette party, the image you probably have is women in a dimly-lit club throwing back champagne cocktails. Fun as that might be, it doesn't actually reflect most bachelorette parties.
The bachelorette party is meant to be your special night, a time for friends and maybe relatives to gather and celebrate your life before it moves into its next phase. Shouldn't the event be geared towards what makes you happy instead of what kind of party a woman is "supposed" to have before her wedding?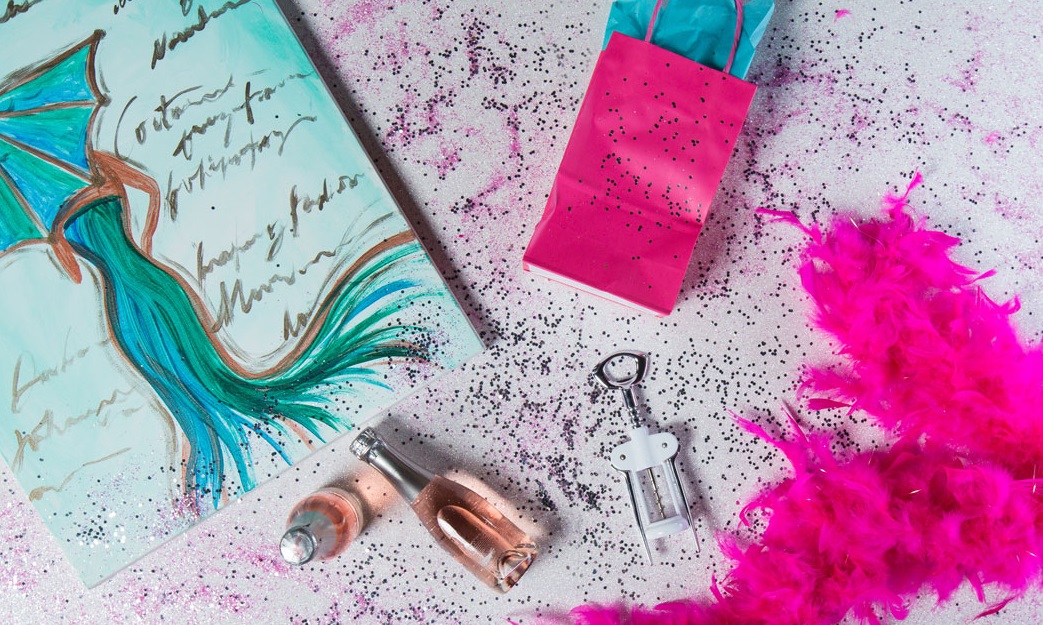 With a little out-of-the-box thinking, you can create a fantastic gathering at a location that speaks to who you are. We've got a few ideas here, but if you have a favorite hobby that you want to celebrate – or just want to try something new – there's no reason that can't be the theme of your bachelorette party.
SPA
If you're planning a wedding, chances are you're stressed out! Unfortunately, the ridiculous amount of planning that goes into most weddings is often handled by the bride, which means the days leading up to the ceremony might be marked by you going a little crazy while attempting to get everything just right.
Your bachelorette party, however, need not be an additional source of stress! In fact, you can use the event to give yourself a much-needed break.
Many spas have gotten in on the bachelorette party game and now offer specialized group packages meant to relax you and your guests before the big day. These packages often offer food and beverage options, allowing you and your party to stay on site all day and take advantage of every invigorating service they offer.
But maybe you're too stressed to even go out – maybe all you want to do is relax at home. No problem! Many spas offer mobile services, which means that you can relax in your favorite chair while you and your guests have your tensions eased by a deep-tissue massage or a clarifying facial.
THRILL SEEKING
If you've always wanted to go bungee jumping or skydiving, but always put it off as a "someday" sort of thing, your time has come! When better to indulge your thrill seeker side than in your last days as a single lady? There's nothing quite like jumping off a cliff or out of an airplane to bring you and your friends together, and just imagine the stories you'll have to tell at the reception!
Of course, your activity need not be as intense as all that (especially if your friends aren't as adventurous as you). A zip-lining or rock climbing expedition can offer you and your guests a fun, invigorating experience that none of you might have otherwise tried. Depending on your area, you might even try parasailing or a trapeze class. Going this route offers you a great deal of flexibility in the activity you choose for your party – get creative!
VINEYARD
Vineyards aren't limited to the sun-drenched valleys of California. The heartiness of grapes allows them to be grown in nearly any climate, which means that there's almost certainly a vineyard near you that offers a tour of its facilities. Many even boast on-site restaurants that make exceptional use of the wines they create. Imagine an afternoon spent sipping samples in the company of your closest friends, capped off by an elegant meal paired with the wines you just learned about.
Some vineyards even let you get in on the action by allowing their guests to kick off their shoes and get in on the grape-stomping. So much better than a cramped, loud bar! Taking the group to a vineyard will allow you to actually savor your drink and speak to your friends without shouting over a crowd. Not to mention, the photos will be way classier.
PAINT AND SIP
A vineyard, of course, isn't the only place where you can enjoy a fine glass of wine with your friends and family. Paint and sip studios let you and your guests enjoy a nice drink while letting your creative sides loose. They're perfect locations for a creative bachelorette party! Pinot's Palette offers space for events in either our main studio or (depending on the location) in a private party room. Your guests will be supplied with all the art tools they need, plus a local artist who will help guide them step-by-step through the creation of an original work or a replication of a classic painting. The paintings are yours to keep, which is the best party favor a bachelorette party could hand out. Imagine your bachelorette party painting hanging in your home, a forever reminder of one of the greatest nights out you've ever had with your closest circle of friends.
You don't have to go to Las Vegas for a "proper" bachelorette party (although Pinot's Palette does have three Vegas studios). All you need are the people you love and a great place to have your kind of fun.