Getting Party Guests to Talk to Each Other
The food is delicious, the playlist is perfect, and your cocktail game is on point. It's almost enough for a perfect party, but there's one element that's hard to control: your guests. When mixing different friend groups, you may find that your guests stand around awkwardly like seventh graders at a Sadie Hawkins dance. If you can't get them to loosen up and talk to new people, the party will be a dud.
Here are some party strategies that will encourage your guests to mingle and get to know one another.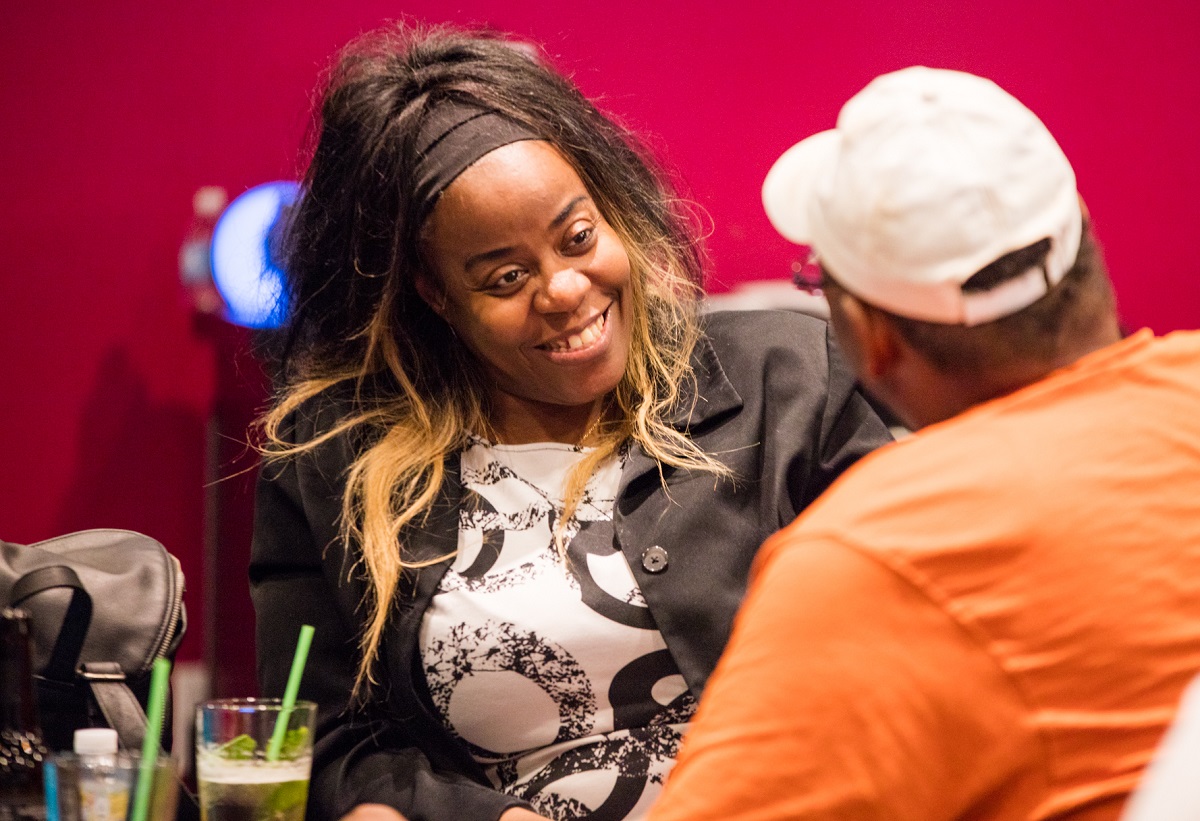 ENCOURAGE MOVEMENT
The physical layout of your party can be an icebreaker by itself. You want to keep guests circulating and regularly change up the group dynamics.
For instance, put the food on the opposite side of the room from the entrance. Then put the drink station in the next room. You want to make it hard for people to plant themselves in a single spot for the whole night, but also keep the whole crowd milling in the same general area.
In addition to giving your friends a little encouragement to mingle, spreading things out looks more inviting. The same number of people dispersed throughout the room looks a lot more like a party than a small crowd in one corner, and will create more of a festive vibe. Plus, it helps keep people from hogging the space in front of the snack table.
GIVE SHY FRIENDS A BOOST
Help your less gregarious friends find people they have things in common with. Many people have a hard time striking up a conversation with a stranger, so if you know one of your friends fits that description, make a point to introduce them to somebody you think they'd hit it off with. Rather than leave everyone to their own devices, take the initiative and make introductions for your guests.
INTRODUCE GUESTS WITH MORE THAN NAMES
When you're introducing people, don't just give their name. Be sure to mention something interesting about them to spark conversation, and maybe how you know each other. If you know two people share a hobby or interest, bring that up. "John, this is Mary" will not do nearly as much to start the flow of conversation as "John, this is Mary, my old college roommate. She just returned from a tour of service with Doctors Without Borders in Zimbabwe." You get the idea!
ENLIST HELP FROM OUTGOING FRIENDS
If you have a big crowd and won't be able to play cruise director for everyone, ask for a particularly outgoing friend to help. Chances are, one of your guests is the kind of person who's never met a stranger and can make a new pal in the checkout lane of the grocery store. They are the perfect person for this job!
Before the party starts, privately ask them to keep an eye out for anybody standing alone and looking around awkwardly. Rather than "Watch out for Lisa, she's a hopeless introvert and can't socialize her way out of a paper bag," go with something more along the lines of "Lisa has lots of great stories, but it takes her a while to come out of her shell. Can you help bring her into the group?"
GET YOUR GUESTS TO TEAM UP
Set up a few party activities that encourage competition without being too formal. Games like corn hole or horse shoes are perfect choices for an outdoor party. If you're in the mood to return to a college state of mind, set up beer pong, or its more sophisticated cousin, Prosecco pong. Games are a great way to encourage organic socialization without the pressure of maintaining a long conversation.
Keep it casual, though. Too many rules or too much structure, and you'll end up with an unfortunate elementary school Field Day vibe. Charades is an easy indoor option that everybody already knows how to play. If your guests aren't easily offended, they can let go of their inhibitions with a few rounds of Cards Against Humanity – or Apples to Apples for a more family-friendly group. Karaoke is another great optional activity that will get party guests laughing and talking to each other.
And there you have it! A little advance planning and strategic introductions, and your guests will arrive as strangers and leave as friends.