How to Celebrate Galentine's Day
Of course you're familiar with that other love-centric holiday in February, but in recent years, a new day to celebrate the ones you adore has become increasingly popular. We're talking about Galentine's Day! Occurring the week of Valentine's Day, Galentine's Day is a celebration of the lady friends in your life. Basically a girls' night out with an extra dose of love and gratitude. Don't miss it this year!
This "holiday" was the brainchild of Leslie Knope, the perky protagonist of the TV show Parks and Recreation. Men can come and go, but your girlfriends are there for life. In honor of Galentine's Day, here are a few of our favorite ways to show your sisters from other misters that you care.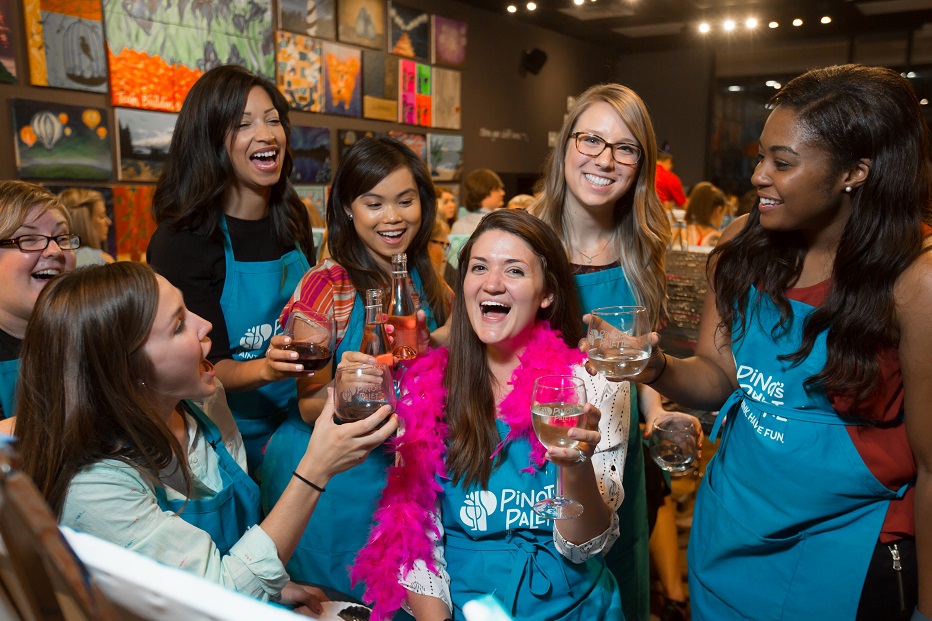 KICK IT OLD SCHOOL
What's more fun than an old-fashioned sleepover, just like back in junior high? Leave the kids with your significant other and pack your jammies for an all-night ode to female friendship. Just like when you were kids, you can order pizza, watch movies, paint each other's nails, gossip, and stay up way too late. Even better: now you can have wine too!
TREAT YOURSELF
Going out withOUT the whole family is a great time to get fancy and enjoy a multi-course meal. French haute cuisine, a multi-course fondue experience, South American churrascaria steakhouse, or that sushi place everyone is talking about – whatever it is, a responsibility-free night out with your girls is the perfect time to go.
Take the opportunity to get dressed up, have your hair blown out, and enjoy an evening of good food, good company, and a few adult beverages. Plan ahead and call an Uber, Lyft or cab! Or, if your girl group is really due for a treat, book a limo to transport you from home to dinner to cocktails. Don't forget a bottle of champagne for the ride!
DISCONNECT TO RECONNECT
However you celebrate Galentine's Day, make a point of disconnecting from your phone for the evening and concentrating all your attention on making memories and reconnecting with your friends. The rest of the world can wait! Instead of Instagramming how much fun you're having together, just be in the moment and enjoy it.
LONG DISTANCE LADY LOVES
Too far away from your BFF for an in-person celebration? You can still make time for her! Put your spouse on babysitting duty while you catch up with your best friend on a Skype or FaceTime date. While it's not the same as an in-person Galentine's date, you can still enjoy quality time, an hours-long catch up session, and a glass of Pinot together.
KEEP IT TRADITIONAL
Pick up a bundle of your bestie's favorite blooms, or even better, get her a live plant that she can enjoy for years. A box of fancy chocolates is another tried and true gift that works just as well on Galentine's Day as Valentine's. But, you know, get the really good stuff that isn't available at a drug store. She deserves it! Pair your gifts with a card that tells her all the things you appreciate about her.
PAINT AND SIP GIRLS' NIGHT OUT
Celebrate Galentine's Day at a paint and sip class! It's a fun group activity for any occasion, but something about wine and painting is particularly well-suited for Galentine's. Grab your girls and a bottle or two of wine or beer, and get ready for a low-key girls' night out. The painting you go home with will always remind you of your greatest Galentine's Day ever.