Using Painting as a Meditation – How to Easily Relieve Stress and Anxiety
Have you ever thought that painting could be a form of meditation? Although it does require focus and thinking, a large component of making painting work is that "getting into the zone" factor. This simply means you have to get into a place where your creative juices are flowing, and you feel inspired to paint something that's never been painted before. Pinot's Palette offers a great venue in which to get your creative juices flowing.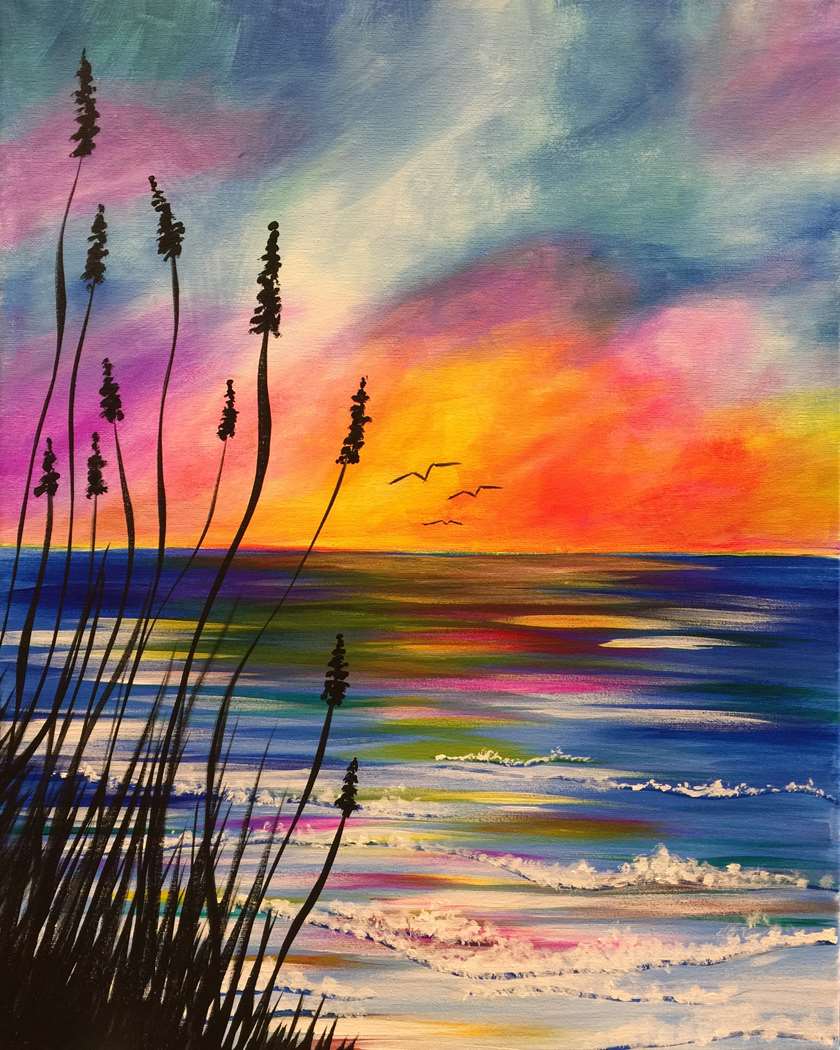 If you're interested in yoga and meditation, then the process through which you achieve that goal might look a little familiar. First, you relax in a sitting position, and allow your breath to slow down. Then you allow your eyes to relax, and once you feel calm enough, you might start seeing images flow into your mind's eye. Meditation often leads to that exact same result.
So what do you do if you're not used to meditating, and you just want to use painting for stress relief? Well, this is where the good part starts. Even just by taking some time to relax before painting, you can still use painting as a meditation technique without that little meditation ritual at the start.
All you have to do is use your imagination to envision that the canvas is like a scene from a dream, a book you'd like to read, or a movie you'd want to see. Since you have the premise of the story, your mind will fill in the details, and you can quickly get the inspiration to paint a variety of landscapes and characters, or even just some abstract objects and shapes – depending on the style you prefer.
Share relieve stress with art classes in Clifton NJ | things to do in Wayne NJ for relaxation