Things to do on a Hot New Jersey Day
Summer brings some hot days in New Jersey but luckily there are plenty of opportunities to have fun and relax in a refreshing environment.
Stay inside and cool off - take your family, or get a group of friends, and take a painting class at Pinot's Palette. Bring in your favorite beverages and snacks, and spend time working your creative muscles! Take home your masterpiece!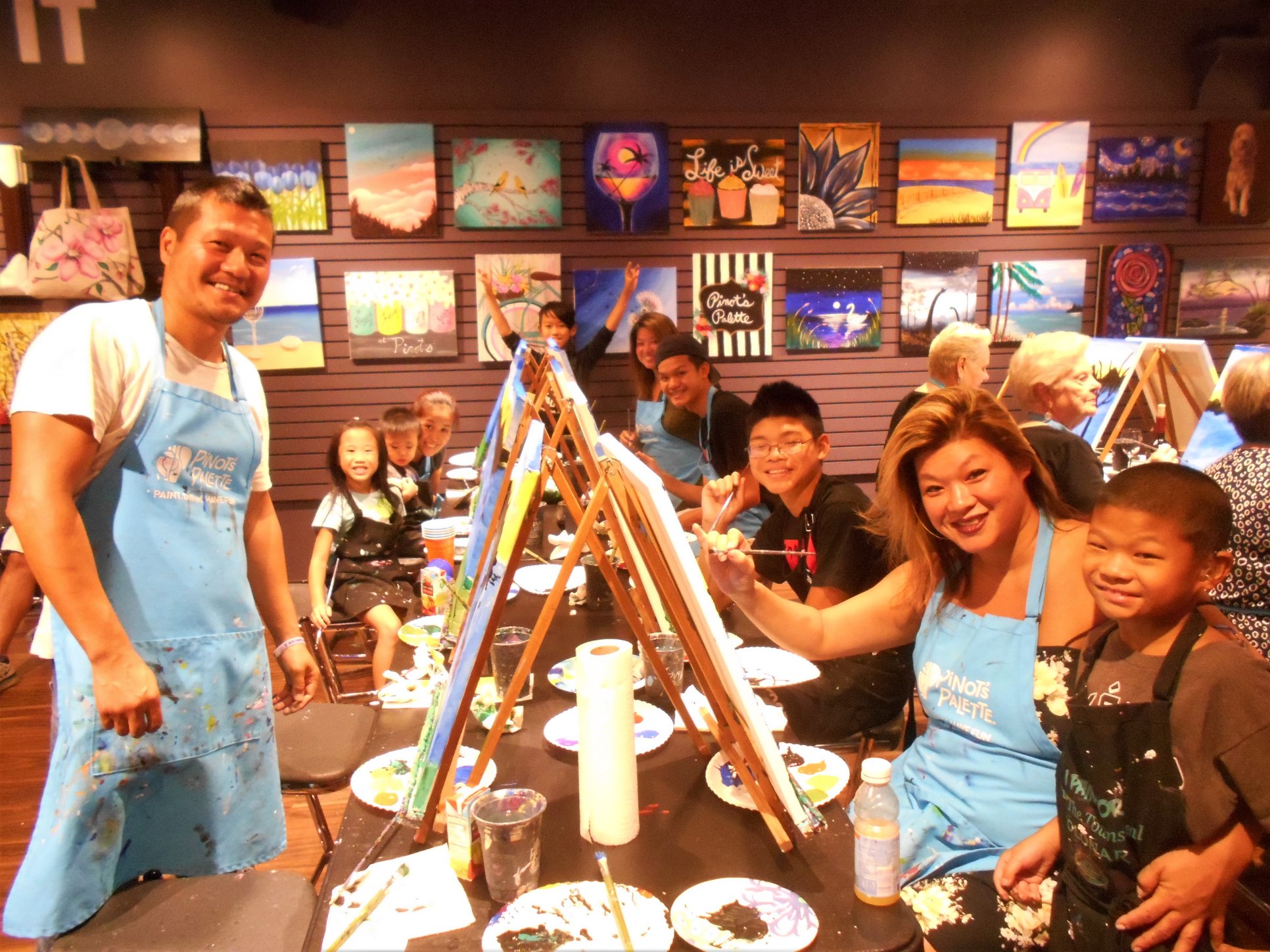 Stay by the water
If you want to beat the heat, you can enjoy some chill by the beach. New Jersey has some great coastlines with several free beaches were you can spend a great time swimming and getting a tan. Alternatively, you can choose to camp near one of the beautiful lakes in the area (Hooks Creel Lake, Lake Marcia, Lake Nummy etc.). If you prefer to remain in the town, you can visit a pool or a swim club. You can take swimming lessons, participate in competitions, or simply have some fun with your friends.
Visit a water park
There are some great water ad amusement parks in New Jersey, for children and adults alike. Crystal Springs Family Waterpark in East Brunswick, Land of Make Believe & Pirate's Cove, Ocean Oasis Water Park & Beach Club in Wildwood, Mountain Creek Waterpark, as well as CoCo Key Water Resort, on Mount Laurel (which is an indoor jungle gym, perfect also for rainy days) are only a few examples.
Try indoor climbing, parkour and ninja warrior classes in air-conditioned comfort
If you want this type of entertainment, go to High Exposure in Northvale, or Elite Climbing in Maple Shade.
Share summer art classes in Wayne NJ | things to do in West Milford NJ to beat the heat