Outdoor Activities Found in Wayne, NJ
Wayne, West Milford and the surrounding NJ area offers entertainment opportunities even for people who are on a budget. Pinot's Palette in Wayne offers creative opportunities for couples, families, friends, and coworkers to get together and bond over the creative process of painting. But we know that not everyone wants to be inside, so in this article, we are going to focus mostly on outdoor activities.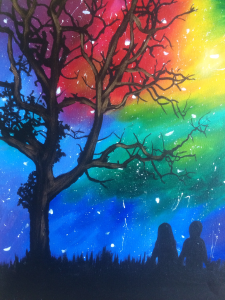 First, Wayne is the home of New Jersey Jackals and you can enjoy their play anytime you wish, at the Yogi Berra Stadium. Wayne also has many places where you can play mini Golf with your friends or even have a competitive date; you will soon find out that it was a very good and affordable idea.
Another destination is the area is High Mountain Park Reserve. With 1260 acres of forest protected, the reserve is a natural oasis that offers lots of options for hiking and mountain biking. Nature lovers will also enjoy the parks in Wayne. Gantry Plaza State Park offers beautiful riverside views, siting areas and walking paths along the piers, while Central Park features lakes, woodland, gardens, playgrounds, monuments and sculptures. Speaking of parks, you should not miss Thomas Edison`s home and laboratory, in the Edison National Historic Park and the great view of Lady Liberty from the Liberty State Park.
For those who love exercising in nature, Loantaka Brook Reservation offers fitness opportunities, athletic fields, hiking and biking trails, horseback riding and more.
Share outdoor things to do in West Milford NJ | things to do in Wayne NJ outdoors