Ideas for Friday Night Fun
After work, Friday is your timeout, preparing you for a lazy Saturday morning when you might stay in bed until noon, then for a Saturday night spent with friends or loved ones followed by a sleepy Sunday, with lots of coffee and the company of your dear ones.
Pinot's Palette in Wayne NJ knows that Friday night can be a great way to try something new like an art class or painting and enjoying your favorite wine to de-stress from a busy week at work.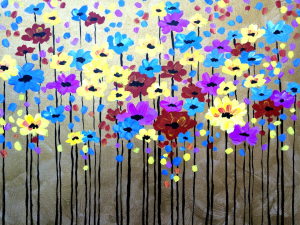 Almost without realizing, the week comes to an end and you are thrown in the middle of a Friday evening. You do not even know when your boss, your colleagues and your workplace disappeared from your sight... Even the infernal traffic did not steal you with unnecessary details. Friday is the night you go out with friends to a movie or to a restaurant. However, these are just the usual options, and besides them, you have a lot of others:
• Go to an event - festival, concert, theater play, painting class at Pinot's Palette, or fashion show
• Consider a session of Pilates/ Yoga
• Dance all night! Find a place with non-stop dance, energizing music that makes your body vibrate, and an atmosphere that keeps you connected. You will lose a few hours of sleep, but the fun will surely compensate them.
• Spend a quiet evening, reading or practicing a hobby
• Laugh and get the energy you need for another week of work at a stand-up comedy show
• Organize a movie watching night at home or in the city.
Share date night art classes in Wayne NJ | fun things to do near Clifton NJ on Friday night