How Can Painting Help with Corporate Team Building Efforts
Many companies have already recognized that paint parties make excellent team building events – if you are currently looking for an original theme for the corporate party that you are organizing, a theme that will engage and entertain everyone, here is how painting helps with team building efforts: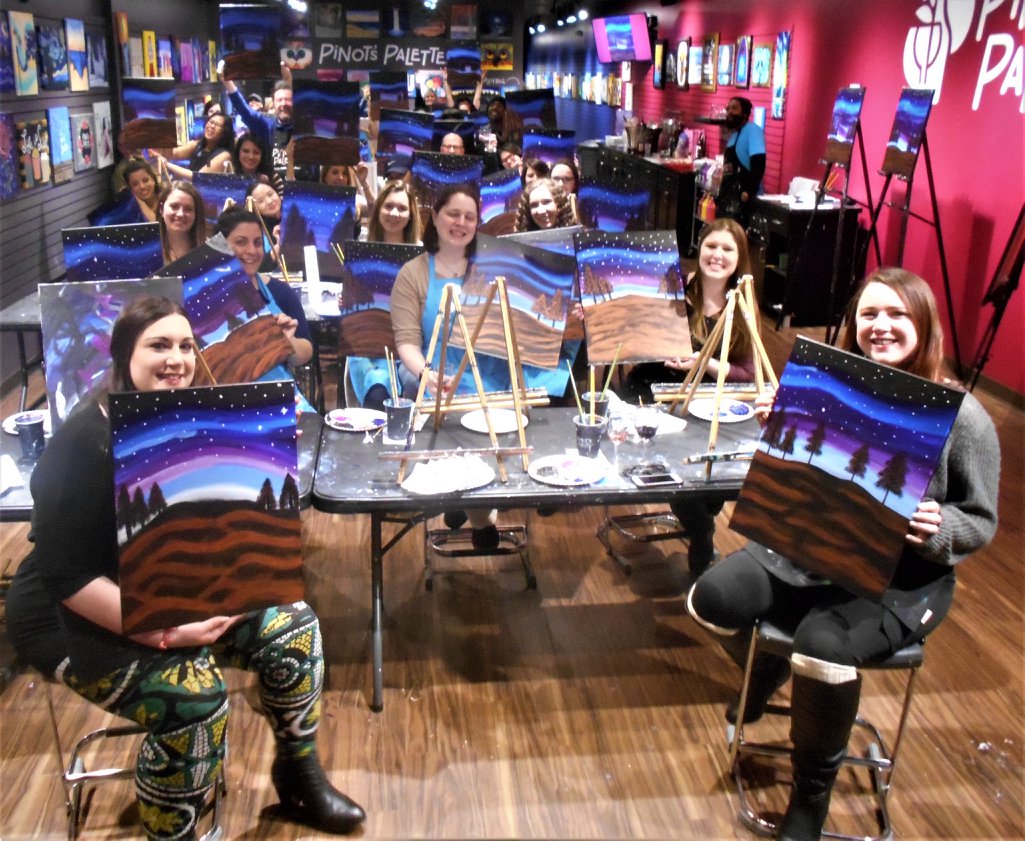 - A level playing field – unless one of your team members is an accomplished artist, chances are that everyone at the party is a newbie who hasn't used a painting brush since elementary school. Trying painting tools and experimenting with effects on the canvas is a great ice breaker and great fun as well.
- Painting unleashes creativity and creates a positive atmosphere – there is no right or wrong way to paint, so your team members can enjoy using colors and shapes without the fear of being judged and feel a sense of accomplishment at the end of the creative process.
- Painting can be a team effort – you can divide the guests into teams and give each team a portion of an image to paint, then you can put together the big picture at the end to encourage group work and team work as well.
- Long lasting positive effects – the artwork accomplished at the party can be taken to the company premises to remind participants of the great time they had together and of how great it was to be a fun team.
Share corporate event things to do in Clifton NJ | things to do in West Milford NJ to promote teamwork